Created by a registered user
this article was thought of and created by Maximus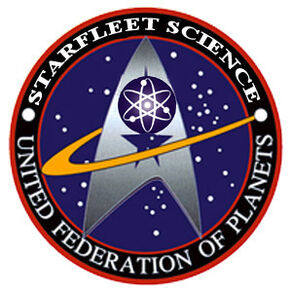 Starfleet Science, also known as Science Ops or Office of Science Ops, is the policy and research division of Starfleet Command that is housed at Starfleet Headquarters in San Francisco on Earth. It is commanded by the Director of Starfleet Science, who is a member of the Office of the Admiralty. The Director is advised by a Science Advisory Board which consists of between 15 and 20 distinguished scientists, of which half are civilian and half are members of Starfleet.
The organizational structure of Starfleet Science are:
Executive Office of the Director
Office of Strategic Planning
Office of Internal Research

Astronomical Survey
Life Sciences Division
Social Sciences Division
Engineering Division

Office of External Research

Starfleet Science Foundation
Academic Liaison Bureau
Industrial Liaison Bureau

Office of Finance and Management
Office of Communications and Public Relations
Office of the Inspector General
Office of Council Liaison
Office of Information Management
Project Final Frontier
The Survey Division of Starfleet Science provided budget and administrative support for the Frontiers Project a series of five year missions whose goals were
to explore strange new works
to seek out new life and new civilizations
to boldly go where no man has gone before
Recent Developments
The Starfleet Advanced Programs Division was responsible for developing the theories used in creating the prototypes for the modified polaron emitters that were to be used to expose Gowron as a changeling. They believed that exposure to polaron radiation given off by these emitters would have a destabilizing effect on the changling's morphogenic matrix forcing him to revert to his natural state.
External links
Community content is available under
CC-BY-SA
unless otherwise noted.